VBS Pharmaceuticals
Our Lead Compound: CAR Peptide
There is a significant unmet need for agents that can overcome limitations of current medical treatments, such as their nonselective and systemic effects. VBS is working to fulfill this need by developing therapies that preferentially target diseased tissue in order to minimize unwanted side effects and increase treatment efficacy.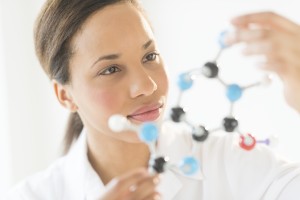 CARSKNKDC (CAR) peptide is our lead therapeutic candidate, and represents a new paradigm for targeted therapy. CAR is a 9-amino-acid cyclic peptide that selectively targets and penetrates diseased tissues by binding to heparan sulfate moieties expressed by cells in injured tissues.
In preclinical animal models, CAR has demonstrated the ability to target hypertensive vessels, fibrotic lesions, and areas of inflammation; as well as acute lung injury, kidney disease, asthma, wounds, scars, and tumors, producing an up to 5-fold increase in co-administered drug activity and a 7-fold increase in gene therapy target gene expression. Furthermore, CAR peptide has demonstrated utility in sepsis by improving survival rates and wound healing through producing a 2-fold decrease in wound healing time.
Next Steps:
DISCLAIMER: The material provided on this site is strictly for informational purposes. Do not use this site as a substitute for medical care or medical advice. Please consult with your physician or other medical care provider regarding any medical questions you may have.